Samsung ML-2510 toner refill
After you've refilled the toner cartridge, it is necessary to install a new fuse on the toner cartridge. The fuse blows when the toner runs out. There was some ambiguity as to where and how it is to be installed in the directions I received for this operation with the toner refill kit I purchased on Ebay. The starter cartridge included with my ML-2510 didn't even have a fuse to begin with, so it was not obvious where the replacement should go.
I've provided the following photographs to make it obvious that the fuse is simply snapped into a clip. Removal of the old fuse is facilitated by a miniature needlenose pliers or a pair of tweezers. Care should be taken not to break the plastic clip or to touch the green cylinder.
Be Careful that you conduct this operation under low, artificial light. Bright light can ruin the green cylinder.

Here is the cartridge without the fuse
It is depicted from the side that faces into the printer when the cartridge is inserted.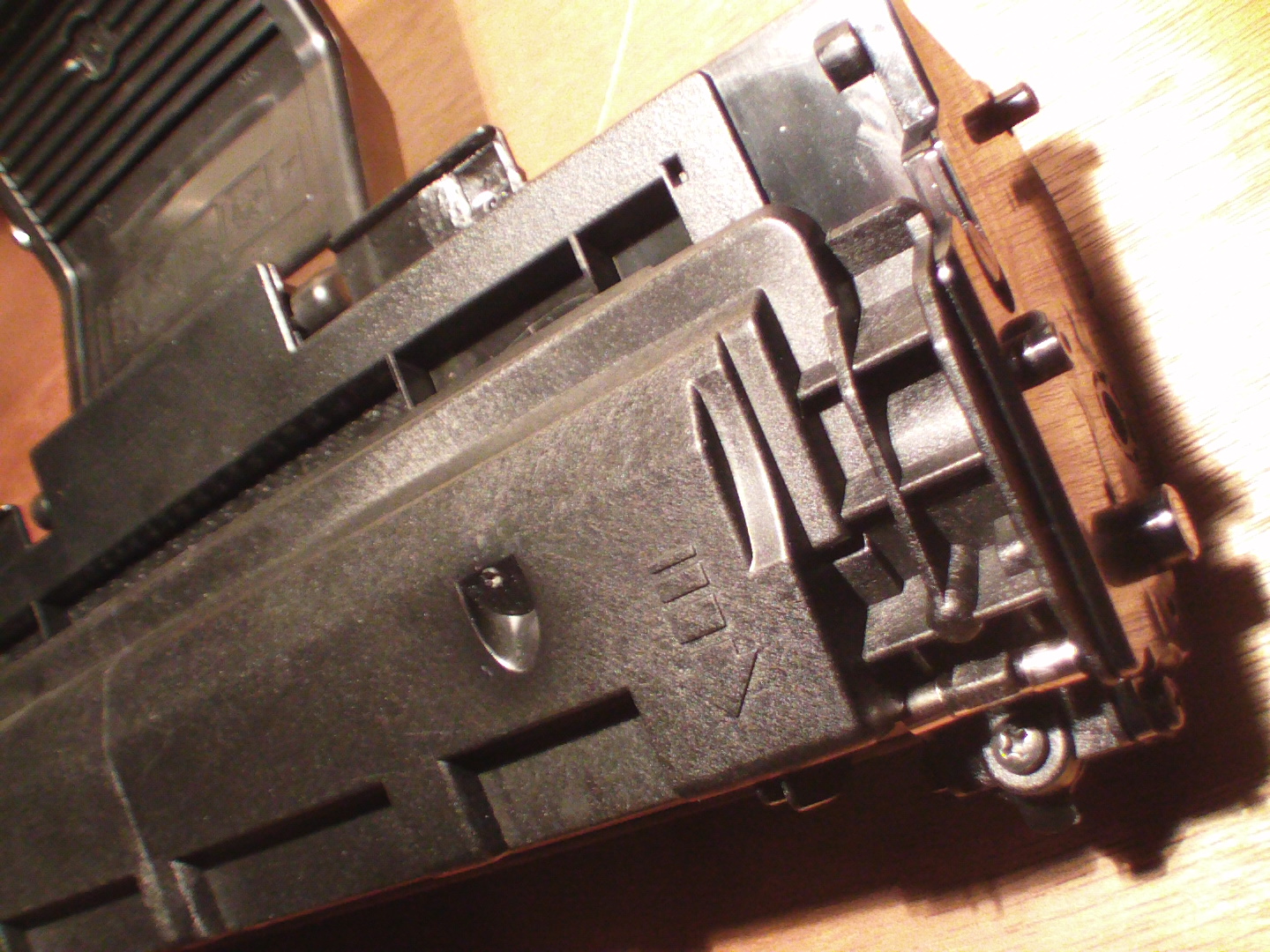 Here is the cartridge with the fuse installed
In this photograph it appears to be of a different color under natural daylight.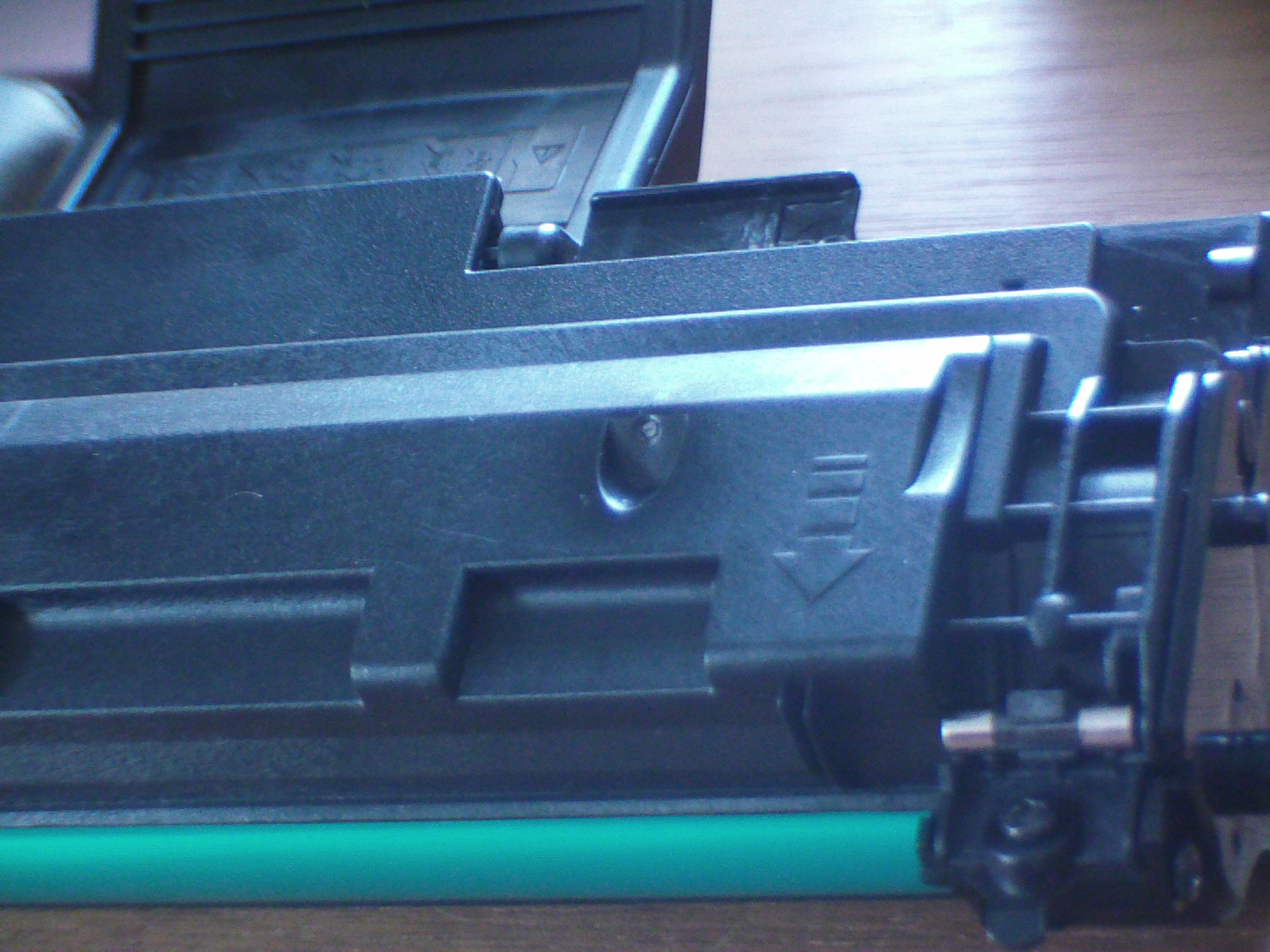 Thanks to all the people at the 'Fix Your Own Printer' forum for sharing their knowledge.
Have a nice day!
- jon daire